Classical composer,
Musicologist
Creator of the Medical
Resonance Therapy Music®
Founder of the
Micro Music Laboratories®
Founder of Digital Pharmacy®
At the 1968 Berlin Festival, where during the International Week for Experimental Music
he presented three sensational developments in notation and where his work 'Energy 1' was performed for the first time, he was recognised as one of the leaders of the avant-garde, both as a music theorist and as a composer.
Internationally known opera directors such as Oscar Fritz Schuh, director of the Cologne Opera and the German Theatre in Hamburg, and Harry Buckwitz, President of the German Academy of Performing Arts and general director of the Frankfurt Opera, renowned music publishers such as Schott's Soehne, Mainz, record companies such as EMI-Elektrola and numerous international radio and television stations offered their services in publishing his works and accordingly entered into negotiations with him.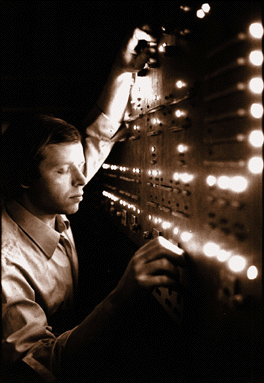 1966 Establishment of his own electronic studio for research and composition purposes, the first private electronic studio of its kind in Europe.
It was from this studio that the Micro Music Laboratories® later emerged.
However, the composer initially distanced himself from all musical activity that was outwardly directed and aimed at public success, and researched at leisure into the great music traditions of the world.
For this, he made extended journeys to Asia, Africa and North and South America and, having regard to our European musical tradition, worked out the musical knowledge and those musical laws which are common to all peoples and the great civilisations throughout history, and which are inter-linked with the laws of nature – a research and development task which ultimately took two decades.
His fundamental research into music opened to him a deeper understanding and insight into the essence of human existence and the musical sense associated with this. Thus, he ultimately freed himself in peace and seclusion from the highly modern discordant endeavours of the avant-garde, and instead turned decisively to the harmony of life and music.
For him the harmony of music lies in a natural connection of the macrocosm of music (the external composition) with the natural microcosm of music (the natural over-tone relationships in the natural instruments). This simple truth permeates the creative versatility of all his newer works, thus with his music he works with regard to a corresponding natural combination of the individual, society and ecology.
For many people, their experiences with the music of this, the most successful classical composer of our time, will be as extraordinary as the revelatory career of this philanthropic creator of sound himself. Meanwhile his works, unparalleled in their natural harmony and musical depth, have won the hearts of countless listeners all over the world.
© Micro Music Laboratories 2001
BIOGRAPHICAL DATA

Born in Erfurt/Thuringia in 1940, the composer is an autodidact. At some point during his youth, the knowledge of reading and writing music scores came quite unexpectedly to him. Suddenly it was there – overnight he had become a composer who sat at his desk where, with no instruments at all, he wrote operas, symphonies, concerts and light music – a unique occurrence in the entire history of music and a puzzle which remains unsolved to this day.
World-famous composers such as Bernd Alois Zimmermann and music theorists such as Herbert Eimert (himself, amongst other things, the father of electronic music), music academies and music universities were completely bewildered by the phenomenon of a fully skilled creator of sound who had undergone no formal training or course of study, and so, at the time of his matriculation at the University of Music in Cologne, he was granted a most exceptional exemption from all lessons.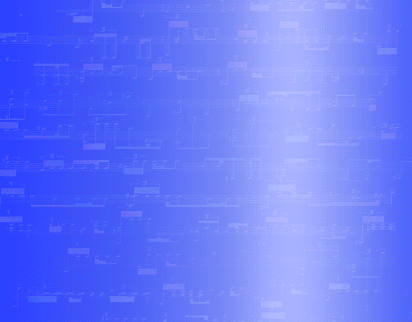 With the creator of Medical Resonance Therapy Music® we simultaneously have before us one of the most significant and versatile classical composers of our time.
Traditionally subject of great controversy amongst musical experts, the scope of his work ranges from instrumental concerts and symphonies right through to opera and the great vocal works of his hymns and – depending of the character of each of the individual works – from completely harmonic music right through to the dissonant music of the passions.
Here one finds a creator of music whose works do not follow fashion, but develop solely out of personal conscience and free will. Today there are more than 400 CD recordings of his works on public release.